304 stainless steel tube material is loved by consumers because of its long service life, high-temperature resistance, and corrosion resistance, but in fact, many people do not know why 304 stainless steel tube is corrosion-resistant, why 304 stainless steel tube performance is so good, today Let me introduce some important properties of 304 stainless steel tube, it is these properties that determine the excellent quality of 304 stainless steel tube.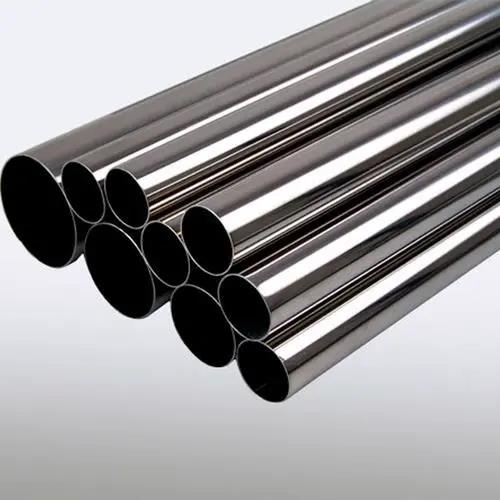 304 stainless steel tube contains more than 18% Cr and more than 8% Ni and has excellent corrosion resistance. Because of its corrosion resistance, its cold working and stamping properties are also good, so it is often used in many industries. The performance of 304 stainless steel tubes determines its processing difficulty, cost, use environment, service life, and so on.
1. Mechanical properties: The mechanical properties of 304 stainless steel tube refer to when it is subjected to various external loads (compression, tension, bending, impact, torsion, alternating stress, etc.) under different environments (such as temperature, humidity, medium) The displayed mechanical characteristics need to meet the requirements of mechanical properties. Its plasticity is strong, and its strength is higher than that of 200 series materials, and it is not easy to embrittle and fracture.
2. Corrosion resistance: One of the quality requirements for 304 stainless steel tubes is, what is the quality of the stainless steel tube and whether it is easy to rust. Experiments show that 304 has excellent corrosion resistance and good resistance to intergranular corrosion. For oxidizing acids, it is found that 304 has strong corrosion resistance in nitric acid with a concentration of ≤65% below the boiling temperature. It also has good corrosion resistance to alkaline solutions and most organic and inorganic acids.
3. Process performance: The process performance of 304 stainless steel tube includes flattening test, flaring test, and bending test. The flaring test is that when the taper of the top center is 60° when the outer diameter of the steel pipe sample is expanded to 6% of the pipe diameter, there should be no cracks and cracks, and there should be no wrinkles on the inner side of the bending position; during the bending test, the bending angle is 90°, the radius of the bending center is 3 times the outer diameter of the steel pipe; the flattening test is to flatten the outer diameter of the sample to 1/3 of the pipe diameter without cracks and cracks.
As a 304 stainless steel tube wholesaler, Siyoute specializes in providing 304 stainless steel tube wholesale. If you are interested in 304 stainless steel tubes, please pay attention to our website, we will provide more knowledge about 304 stainless steel tubes.